Misplaced Princess
For the next couple of Sundays, Lexxie Couper and I are going to share some insider details regarding our new series, Foreign Affairs. The first book, Misplaced Princess, releases on June 20.
Foreign Affairs, Book One
Annie Prince has impetuously flown halfway 'round the world to visit a sexy cowboy she met online—only to find herself stranded in Sydney. Seems she and Dylan crossed wires, and he's on his way to New York. His twin, Hunter, saves the day and whisks her back to the family cattle station. Hunter's as easy on the eyes as Dylan, and even easier to talk to. Annie might have flown to Oz to meet one brother, but soon sparks are flying with the other.
Hunter considered Dylan a dumb arse for jetting off to America for some stranger—until he met Annie. Turns out the New Yorker is a smart, funny, hard-working jillaroo…and hotter than the Aussie desert. Hunter's not normally one to poach his brother's women, but he can't keep his hands, lips, tongue and other body parts off this sexy city girl.
When raging lust leads to emotional attachment, where does that leave Annie and Hunter when her vacation comes to an end—or when Dylan finds out?
Everything I know about Australia, I learned from Lexxie Couper

5 – The men in Oz are the manly types who don't show a lot of affection or talk much, but they make up for it in all the places that matter. When we wrote about our heroes, twin brothers, Hunter and Dylan…this handsome guy was our inspiration!
4 –Australia is one BIG-ASS country. When we were trying to "place" our fictitious cattle station and we started talking about flight distances from the Sydney airport, my eyes were opened! We finally decided to set Farpoint Creek Cattle Station near Cobar.
3 – Vegemite is vile, black, salty stuff, but Lexxie loves it anyway. I did a little research on the stuff and discovered this information.
A Vegemite sandwich to an Australian kid is the equivalent of a peanut butter and jelly sandwich to an American kid – but the taste is QUITE different!
Vegemite is one of several yeast extract spreads sold in Australia. It is made from leftover brewers' yeast extract (a by-product of beer manufacture) and various vegetable and spice additives. It is very dark reddish-brown, almost black, in color, and one of the richest sources known of Vitamin B. It's thick like peanut butter, it's very salty, and it tastes like – well let's just say that it is an acquired taste!
2 – Most cattle stations are so large (think Texas-size!) they have their own schools or students learn via the School of the Air.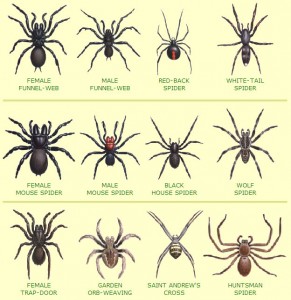 1 – Use caution when sitting on the toilet. You never know what sorts of creepy-crawlies (snakes and spiders) you may encounter…on the seat or in the water.
Misplaced Princess is available for preorder on Amazon and Barnes and Noble.
For more fun facts, check out Lexxie Couper's blog.