Two Red Hot Releases
Two of my very best writing buddies have releases at Samhain today and I've been fortunate enough to have read both of these books. RUN…do not walk…to Samhain, Amazon, Barnes and Noble (hell, I don't care where you go), but GET THESE BOOKS!! You like red-hot romance, lots of graphic, amazing sex, fiesty heroines and heroes that make you melt? If so, LISTEN TO ME. Go. Buy.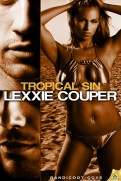 Lexxie Couper's Tropical Sin (oh and by the way, Nick is MY boyfriend. You can look, but NO touching. I mean it!)
It takes more than a rock star to rock your world. Sometimes you need a friend.
McKenzie Wood is Australia's star gossip mag journalist, and she's just spied the story of a lifetime: rumor-shrouded rock star, Nick Blackthorne—who thinks he's incognito at Bandicoot Cove resort. The word is Nick's a sex addict about to come out of the closet, and who better to lure Nick out than her BFF, Aiden Rogers—a pulse-poundingly gorgeous firefighter who is always there when she needs him, no matter the challenge.
Aiden admits it's pretty damned pathetic that he can rush into burning buildings, but not have the guts to tell McKenzie he's in love with her. No way can he tell his best friend he'd like to do some seriously sinful things to her, especially since she's never shown one iota of sexual interest.
Nick looks forward to some "unfamous" downtime in his home country. He's surprised to find his creative muse stirred—more like brought to rigid attention—by a couple so sexy that all he can think about is the three of them. Together.
Three bodies move together as one, and the music becomes a smoldering beat that rivals the island's heat. When the truth inevitably comes out, the heat might be enough to save three souls…or end up just another sinner's lament. 
---
Product Warnings
One plus one plus one equals OMG sex, are-you-freaking-kidding-me orgasms and some serious mind-blowing climaxes.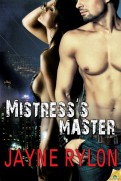 Jayne Rylon's Mistress's Master (HOLY. CRAP. Jayne wrote a sex scene in here that I've never seen anywhere else. Blew. My. Mind.)
Nothing can bring her to her knees—except a dose of her own medicine.
Men in Blue, Book 3
Mistress Lily, proprietress of the elite Black Lily club, battles something more frightening than the dark forces of her own desire. SexOffender, a potent aphrodisiac designer drug with terrifying side effects, is ripping through the BDSM community.
Determined to protect her charges, Lily plays a dangerous game, cozying up to the drug's creator while secretly smuggling victims to safety. It's a war she's losing…until the night she spots an undercover cop at what is supposed to be a private bash.
Blind luck scored Jeremy Radisson the break he needed to get close to Morselli. Gaining the kingpin's trust, though, means revealing parts of his past as a legendary Dom. And teaming up with a woman who doesn't have a submissive bone in her body, yet dominates his every fantasy.
When Morselli unexpectedly changes the rules, Lily and Jeremy find themselves pitted against each other in a wicked game of who's-on-top. Lily's forced to make a desperate choice to prove her loyalty. Jeremy relies on every ounce of his power to keep her safe without blowing their cover while praying they survive long enough to find out if she'll kneel for him…forever. 
---
Product Warnings
Buckle up! This book is a one-way ticket to Dir-tay Town. Stops along the way include Massive Ménage Village, Sex Machine Square and Fisting City. What else would you expect from an experienced Mistress and the Master who tames her? 
OH–And don't forget to check out the International Heat Red Hot Fall Premieres party. It's starts today. Commenters can win prizes on premiere blog days as well as have their name thrown in the hat for a KINDLE (winner of the grand prize will be announced on Oct. 1)