New Release Contest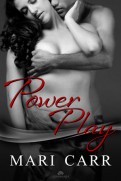 AND THE WINNER IS……MARIKA WEBER. Thanks to everyone for helping me celebrate!
I'm celebrating the release of Power Play tomorrow at Samhain. What better way to YEE HAW then with a contest! 🙂 It's a simple, overnight one. Simply tell me which ebook from my backlist you'd like to win and what format. I'll choose a winner at 8 a.m. EST tomorrow morning and announce it here and on the Samhain cafe group.
Good luck and thanks for stopping by!