Valentine's Day Blog Winners
Congratulations to our Valentine blog tour winners! Thank you to everyone who participated! Look for another one coming soon.
Amy S.
Wolf's Tender by Gem Sivad
TBA Book by Christa Paige
Once Bitten by Trina M. Lee
Virtuous Vampire by Monette Michaels
Sound of a Voice that is Still by PG Forte
Beth C.
Retreat by Alanna Coca
For a Price by Olivia Brynn
Doll by Juniper Bell
Flash of Dark by Sara Brookes
TBA Book by Sandra Sookoo
Carol Luciano
Red Dawn by Annie Nicholas
The Summerland by TL Shaefer
Fireproof by Tina Holland
Cougar by the Tail by J. Hali Steele
Queer Hauntings: True Tales of Gay & Lesbian Ghosts by Ken Summers
Cathy M.
Stallion of Ash and Flame by Savanna Kougar
TBA Book by Nina Pierce
Tastes of Pleasure by Shara Lanel
Surprise Gift from Jeanne Barrack
Seducing Regan by Stephanie Adkins
Gabrielle Lee
The Last Celtic Witch by Lyn Armstrong
The Cain Letters by Pierre Roustan
Promo Pack from Adele Dubois
One Wilde Night (ARC) by Rhonda Leigh
Were Love Blooms by J.Morgan
Jen R.
Frozen by Morgan Q. O'Reilly
Alitus, Tales of the Chosen by Kayelle Allen
Dining In by Elise Logan
The Challenge by Serena Shay
Come Monday By Mari Carr
Jennifer Mathis
Hearts Afire: December by Ella Drake, Elise Logan & Emily Ryan-Davis
Satisfy Me by Madison Scott
Rip Cord by Jeanne St. James
Prodigal Slave by Roxy Harte
Close to Perfect by Tina Donahue
This Valentine's Day, the Wild Irish have set out to find love…
Meg is determined to raise money for the American Heart Association…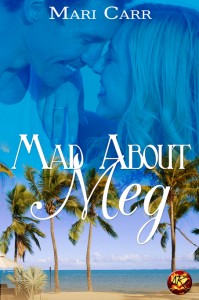 Mari's dancing a jig over her CAPA nominations!
And now…for your Valentine's treats…