Trick or Treat Tour
Winner's list:
First prize: Jewel – jewelstir@bellsouth.net
Banged Up – Jeanne St. James
Hearts Afire – 3E's
Afterthought – Cat Kane
Love at First Stake – J. Morgan
No Recourse – Mari Carr
Second prize: Patsy Hagen – mom1248@att.net
Bound by Deception – Christa Paige
Once Bitten – Trina M. Lee
The Challenge – Serena Shay
Third prize: Fallon Hadley – fallonhadley@live.com
Cin – Ella Drake
Halo in her Pocket – Morgan Q. O'Reilly
Felicia's Fling – Jolie Cain

Runner Up: Sherry – sstrode@scrtc.com
The Wicked Flame – Stephanie Adkins
Winners choice from Tielle St. Claire
Runner Up: Noelle – elizabeth_anne_6@hotmail.com
Intimate Strangers – Gem Sivad
For a Price – Olivia Brynn
Runner Up: s7anna – s7anna@yahoo.com
Iron – P.G. Forte
The Extremist – Juniper Bell
Runner Up: SusiSunshine – thegeekybookworm@gmail.com
Battered not Broken – Ceilia Kyle
Wyoming Solace – Alanna Coca
Special thanks to Deb and the ladies of Heat Wave for our photo treat! Wine anyone???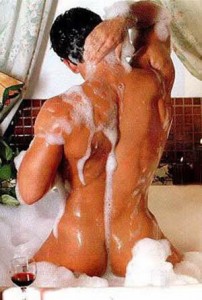 Gem Sivad – http://gemsivad.wordpress.com/blog/
Trina M Lee- http://www.trinamlee.com/
Emily/Elise – http://www.scorchedsheets.com/blog
Juniper Bell – http://www.authorjuniperbell.blogspot.com
Morgan Q O'Reilly – http://themorgandiaries.blogspot.com
Christa Paige – http://www.christapaige.com/blog/
Celia Kyle – http://www.celiakyle.com/blog/
Olivia Brynn – http://oliviabrynn.com/blog-2/
Stephanie Adkins – http://stephanieadkins.wordpress.com/blog/
Paige Tyler – http://paigetylertheauthor.blogspot.com/
Sara Brookes – http://www.sarabrookes.net/
Jolie Cain – http://joliecainauthor.blogspot.com/
Jessica – http://culinarycarnivale.blogspot.com/
Jeanne St James- http://www.jeannestjames.blogspot.com/
Alanna Coca- http://alannacoca.com/blog/
Serena Shay – http://serenashay.blogspot.com/
Mari Carr – http://www.maricarr.com
P.G. Forte- http://www.rhymeswithforeplay.blogspot.com
Cat Kane – http://catkane.blogspot.com/
Ella Drake – http://elladrake.blogspot.com
Tielle St. Clare – http://tiellestclare.blogspot.com
Tina Holland – http://tinaholland.wordpress.com/