Spotlight 8 – Jess Dee winner
And the winner is Tez! Jess will be in touch!
I love to laugh. Seriously. If I had to make a list of my favorite things to do, I sincerely believe reading and writing would fall under laughing. Jess Dee makes me laugh. She has a biting, sarcastic wit that tickles my funny bone on a daily basis. I live for the day when I can meet this chick face to face. Mainly because I wanna hug her and then I think I owe her a couple slugs on the arm for being such a smart a**!
In addition to her role as International Heat's resident funny lady (Jayne is currently doing the circuit as our stand-up comedian), she is the voice of reason in regards to all things publishing. I often seek out and listen to her advice because I trust that she's truly thought about her response and knows a bit about the subject.
She is a fabulous author, which I'm sure most of you already know. Below is a list of her fantastic books. She recently just signed a contract for a new book, A Question of Love, that will come out at Samhain in November.
All of these books can be found at Samhain Publishing…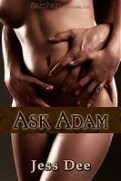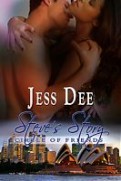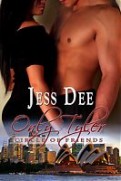 Jess also contributed to Samhain's Menage and More anthology. Her story A Question of Trust is available in ebook or you can now find it in print in a story called Three's Company (Jayne's story Nice and Naughty is in there as well!)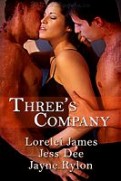 She also has a story available in the Boys Down Under anthology at Aspen Mountain Press. IH's very own Valerie Tibbs designed the cover! Gorgeous!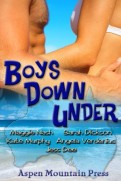 Jess will be giving away a book of choice from her backlist. Or a packet of TimTams! Winner's choice.