March Madness–Week 2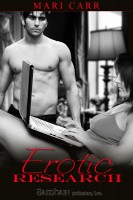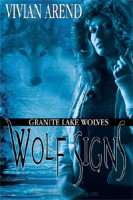 Week One is over, and we have our first winner!
Erotic romance authors Viv Arend and Mari Carr have a lot to celebrate and you're the one that gets the presents! Enter now to win one of three Wild Wednesday giveaways. All you have to do is visit both Mari and Viv's websites and leave a comment under the contest announcement. It's that easy! Winners will be listed on both sites, so check back each Wednesday.

Make sure you post at BOTH sites to be eligible.
Prizes:
Wednesday, March 18 – It's an anniversary!

Erotic Research by Mari Carr was released a year ago today.

Win a pdf copy of Erotic Research.
AND THE WINNER IS…..
Becky Ward
Congrats! Contact Mari for your copy of this hot book. If you didn't win, you can get your own copy here. Erotic Research .
Week Two of March Madness begins now… add your name to the pot by making a comment at both our websites. The next giveaway is:
Wednesday, March 25 – It's a birthday!

Wolf Signs by Vivian Arend released yesterday from Samhain Publishing.

Win a pdf copy of Wolf Signs.
Wednesday, April 1 – It's a tasty treat!
Sugar and Spice, Mari Carr's newest story releases from Ellora's Cave.
Win a pdf of Sugar and Spice.

We're crazy about sexy romances–and so glad you've come and joined us. Welcome to the party and bring your noisemakers!!
Mari Carr – www.maricarr.com
Viv Arend – http://vivarend.blogspot.com/